An article that came out of a magazine is reporting that PokerStars might be working alongside with the Morongo Band of Mission Indians, a California tribe. The article claims that these two gambling operators are working with one another to provide a new online poker product to online casinos.
If this partnership is even remotely real then it suggests that these groups anticipate that online poker will be regulated and legalized in California. The chances of online poker being legalized in the Hollywood state is in favor of online gamblers with two different bills in office being reviewed right now.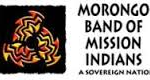 Rumors such as this one aren't anything new, there have been rumors before of PokerStars and Native American tribes working with one another to bring new products to the online gambling market. If this partnership proves to be true it will benefit the citizens of California greatly.
As of right now PokerStars is facing an uphill battle to become legalized in the United States of America. The reason for this is because the rational group, the owners of PokerStars were forced to stop operating in the USA. The Department of Justice told the rational group on Black Friday, 2011 that they would have to pay a heavy fine in order to have clean slate and be legalized in the US again.
Thus far, the USA still keeps that promise as the rational group has not been able to secure a gambling license in New Jersey. The founders of PokerStars still face criminal charges in the USA for offering illegal gambling and money laundering player wins through Full Tilt Poker.