California could very well be entering a brand new industry for the first time in more than a decade as Bill No. 431 is the bill that'll determine is online poker will be legalized in the state of California. This bill seeks to legalize an online poker industry in the state and have a variety of regulated poker sites such as PokerStars enter the brand new market.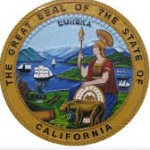 There are many who believe that this bill won't come to life as earlier on in April a bill much representing this one was voted out by a 20-0 Margin. This is the first time that an online poker pill was ever put before the Assembly Governmental Organization Committee. It seems that this time around the bill is gaining a much larger presence in the state as so many fans of online gambling have become aware of the bill. Their love for this form of entertainment hasn't been available to them for more than a decade but if this bill is voted in that'll change everything.
Amaya Gaming, the new leaders behind FullTiltPoker & PokerStars has stated that if this market is to come to life then they will enter it with pleasure. Unfortunately it won't be known if this bill has been passed or not until Friday, June 5th. We shall keep you up to date on what happens with the potential future California Online Poker Gambling Market. It's rumored that the bill will be passed through this time around.