Switzerland is a country famous for their incredible technology, improvements in technology and advanced healthcare systems that outweigh almost every other country in the world. Today, Switzerland announced that they have regulated their online gambling market, now offering multiple online casinos that are licensed. This information came to light after the Federal Government announced that the bill that had been drafted had been approved, the market is still in the process of being regulated and those casinos will be opening their doors in the next upcoming.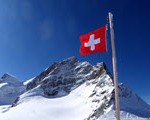 This is the first time that Switzerland will have their own online gambling market. Previously citizens in Switzerland who wanted to gamble online had to do so by going to the black market. This was an extremely risky thing for them to do as they could have extremely harmful viruses enter their computer, their money could be stolen and laundered, their information could be stolen and used to recreate their identity.
There are so many issues that can come from black market online gambling and after hundreds of punters had multiple issues within Switzerland the government realized that there is a profitable market to be made out of online gambling. This is why they took it upon themselves to draft a bill, legalize that bill and now begin to regulate their first online gambling market.
We will keep you updated on any information released relating to the future casinos that are released in the Switzerland online gambling market. You can be ensured that some of the big name developers will enter this market.