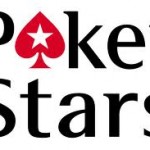 PokerStars is a poker casino we can all instantly recognize from their big name commercials to the tons of advertising they do online. The rapid expansion the casino created for itself in only a few years is impressive to say the least, a lot of this has to due with it's sponsorship with the world poker tour. The owners of PokerStars are Rational Entertainment Enterprises Limited, they are licensed out of the Isle of Man and they're also licensed out of Malta. The casino has been in operation since early 1999 and they now offer a huge selection of online poker games such as Sit'N'Go's, tournaments, qualifiers and many more.
There is such a large variety of poker gaming at this casino, you can play Omaha, Stud, Razz, Mixed Games, Texas Hold'em, Draw, 7 Card Stud and Zoom Poker. Zoom Poker is the newest version of poker available to their players. The pace of the game has never been seen before and is quickly gaining fame among PokerStars fan base. PokerStars see's an average of eighty thousand players playing the tournament tables and cash tables; this is a massive number that no other poker casino can claim for their own.
The new players to the casino will be impressed quiet quickly with the amount of SNG's, Tournaments, Satellites and Special Event Games. There is also a new feature which allows you to host your own tournament with your friends and passport protects it so no random player can join in. This makes for a very personalized feel to the casino and only increased its popularity over time.
As a new player you can receive a 100% bonus for new players only that is worth up to $600. There are the regular promotions that are offered such as depositing specials and free entries into tournaments or special events but that's only if you reach the preset amount of deposits. You receive player points which later on can be redeemed for free playing cash, merchandise, tournament entries and many more things.
PokerStars does not have the regular live chat and telephone hotline numbers are support options. You can only reach the support staff through email but this is due to the high level of players that play at the casino everyday. The live chat and telephone would be constantly busy and over run with messages and calls, with that said the support staff will always respond to your email in 24 Hours with a solution to your problem. It might not be as convenient as other casinos but PokerStars hardly has any issues which a lot of casinos cannot say the same.
There are many ways to deposit at PokerStars. You can use the usually e-wallets such as Neteller, Moneybookers and Skrill. You also can use the average credit cards such as MasterCard, American Express and Visa. You're winnings are processed within minutes after being won which is quality that few casinos have.
If you have never played on an online poker website than consider PokerStars as one of your first choices because you will not be disappointed in the quality of the casino, it's game play, bonuses and other unique features it has.