Betfair, an established online betting site has just confirmed that it will be remaining as a sponsor of the 2013 the Snooker World Championship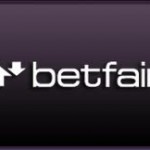 . The championship is set to start on the 13th of April with the Sheffield Crucible Theatre. The event is ranked among the top snooker tournaments that are currently offered within the world. It offers some of the largest prize money that can be won as well as extra points towards the overall snooker series.
Barry Orr, spokesperson for Betfair states "The staff at Betfair is thrilled to see our sponsorship of this world class event continue and confirm our dedication to the sport of snooker in such a prestigious event"
The chairman of the World Snooker Championship commented saying "Betfair is an important sponsor of this event and the added exposure it brings them is deserved. People around the world now associate Betfair with this event and we couldn't be any happier"
It is estimated that this events reached an audience of more than 100 million viewers, which is testament to the popularity of snooker in the world.