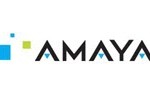 Amaya Gaming has positioned itself as the number one online gambling firm in Canada. They no longer stand as an average gambling firm but now stand as a benchmark operator that everyone should follow by example. Two months ago Amaya Gaming was an average operator in the online gambling market but they shocked the industry when they revealed that they purchased PokerStars and Full Tilt Poker for $4.9 Billion. This is the largest buyout in online gambling history and due to this buyout their popularity has risen to extreme levels in a matter of weeks.
Amaya Gaming was making a big bet when they purchased both these poker firms from The Rational Group. Full Tilt Poker, the sister site to PokerStars gained a horrible reputation due to The Rational Group choosing not to pay their winning players several years ago. Only six months ago did were these payments beginning to be received by the winning players. After all payments were paid out Amaya Gaming purchased both poker firms, weeks after Amaya Gaming made it public that they would be rebranding the Full Tilt Poker brand. Their first move in rebranding this poker firm is changing its name from Full Tilt Poker to Full Tilt Gaming.
The addition of gaming in the name is clearly a nod towards Amaya Gaming's own name. Allowing for them to showcase to others that they now own this brand and that they are proud of it. We shall continue to inform you on all updates released regarding the Full Tilt Poker Rebranding. Amaya Gaming has proven themselves to be a powerful force in the industry and whatever they might do with the FTP Brand will be incredible.